Tesla Tech Conference 2016 • New Mexico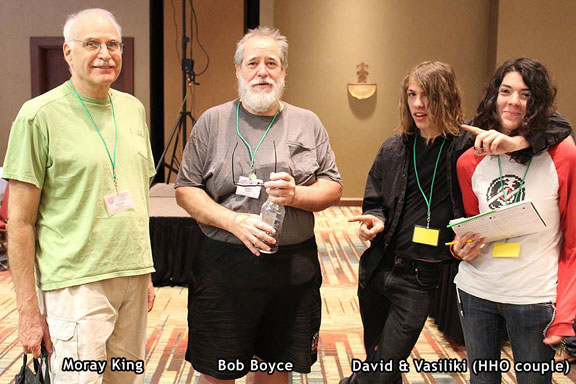 Bob Boyce the inside guy, who invented the Battery Smacker and Water Smacker
Spoke on July 29th, 2016 at Tesla Tech, the ET1614 DVD is available at TeslaTech.info
Listen to Bob talk about the BatterySmacker from the Tesla Tech Conf, 7/31/16
Moray B. King's books are here. Just google his name and find all type of youtube videos and info.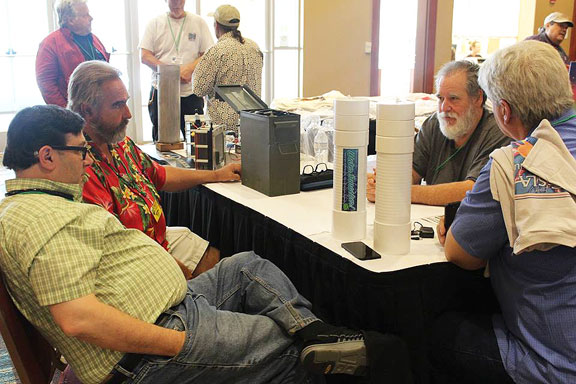 Tesla Tech Conference, New Mexcio, 7/16 • At the Water Smacker Table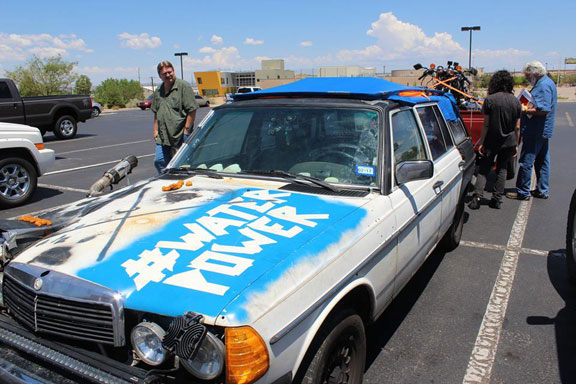 David's Merecedes diesel running on automatic transmission fluid and HHO from water.
Tesla Tech Conference, New Mexcio, 7/16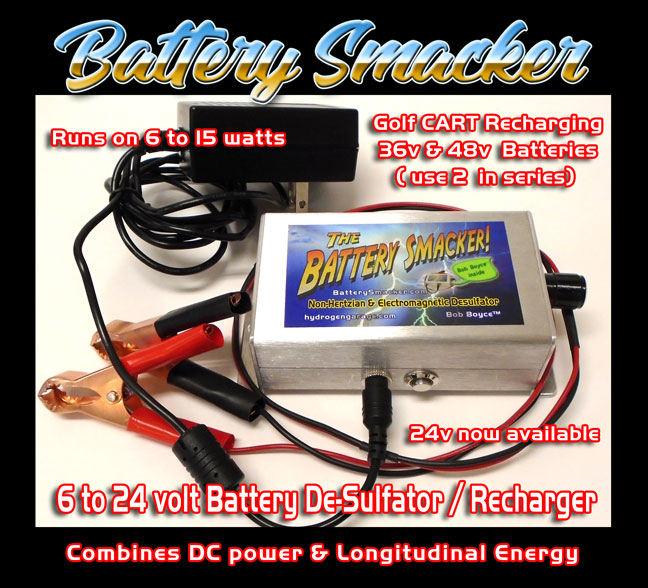 Listen to Bob talk about the BatterySmacker from the Tesla Tech Conf, 7/31/16
For lead-acid batteries. Good for all batteries in cars, trucks, boats, forklifts, heavy equipment and solar panel battery arrays. Keep those expensive deep cycle solar batteries in top shape for years to come, just rotate the charge from 12v battery to battery, week to week. You can NOT over charge the battery by leaving it on too long and it helps charge the batteries night and day! 15v x .25 amps ( approx. 3.75 watts) of power triggers the toroids inside the smacker and charges your batteries with longitudinal energy, night and day. 24/7. No moving parts! except a pulsing DC current, as long as you have a solar controller/voltage regulator hooked up to your solar batteries, your good to go.

Lead acid batteries will take a charge from either the wall wart electromagnetic dc power or longitudinal energy ( non-Hertzian energy )

No guarantee on gel batteries as the gel usually hardens when they get old. One customer said it helped recharge his gel batteries. We need to do more tests on the gel cell batteries.


Battery Smackers can be purchased from the Hydrogen Garage Store.


Check out the drinking water smacker. Boost your immune system 100%!
Battery Smackers are manufactured at Hydrogen Garage
CONTACT US • (805) 995-4809 • 97 Ash Ave. Unit #554, Cayucos, CA 93430
Search Engine Submission - AddMe • update 10/15/16